Ivory Bunker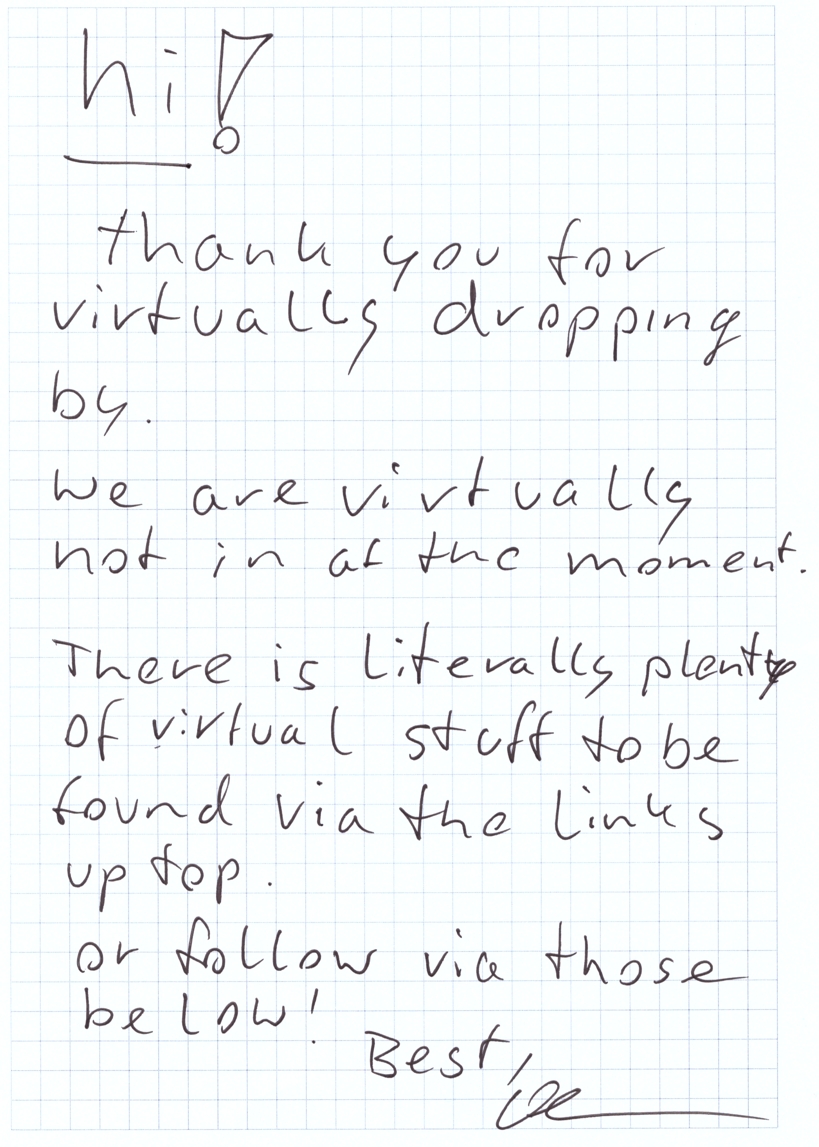 I document London moments, situations and more on instagram (although my phone camera is not stellar)
I'm available via email [hidari /at/ gmx /dot/ net] – which I am positive you know how to format correctly.
Or via skype: tomoroh.productions – where, however, I am not always online
I have taken down quite a bit of media (Music, Videos, Pictures, Blog) from my past projects because it was too randomly and formlessly scattered across the www.  I do not support this fragmentation into meaninglessness which currently prevails on the web including both the lack of proper filters and navigation as well as the uncertain future of access to proper distribution channels, the increasingly balkanized internet with more and more data-ghettos created through apps and the social-media-whoring of creative content as well as the dire outlook where developments of the legal situation, DRM, copywright law, but also exclusivity contracts (google) etc. are concerned.
I am (currently in pre-concept phase!) looking into – and considering possible models of communicating creative content through new channels on- and offline.